NEW, THE HAGUE, HIGH-RISE, OFFICES
The new headquarters of the European Patent Office (EPO) in The Hague has been one of the largest Dutch building projects of the past few years. Not only the size of the project was exceptional. The building has been delivered with a unique concept: the design has a dubbel facade which has an internal space (between the facades) of 8 meters.
Recently, the EPO building was awarded the international prize for "Best Tall Office Building"!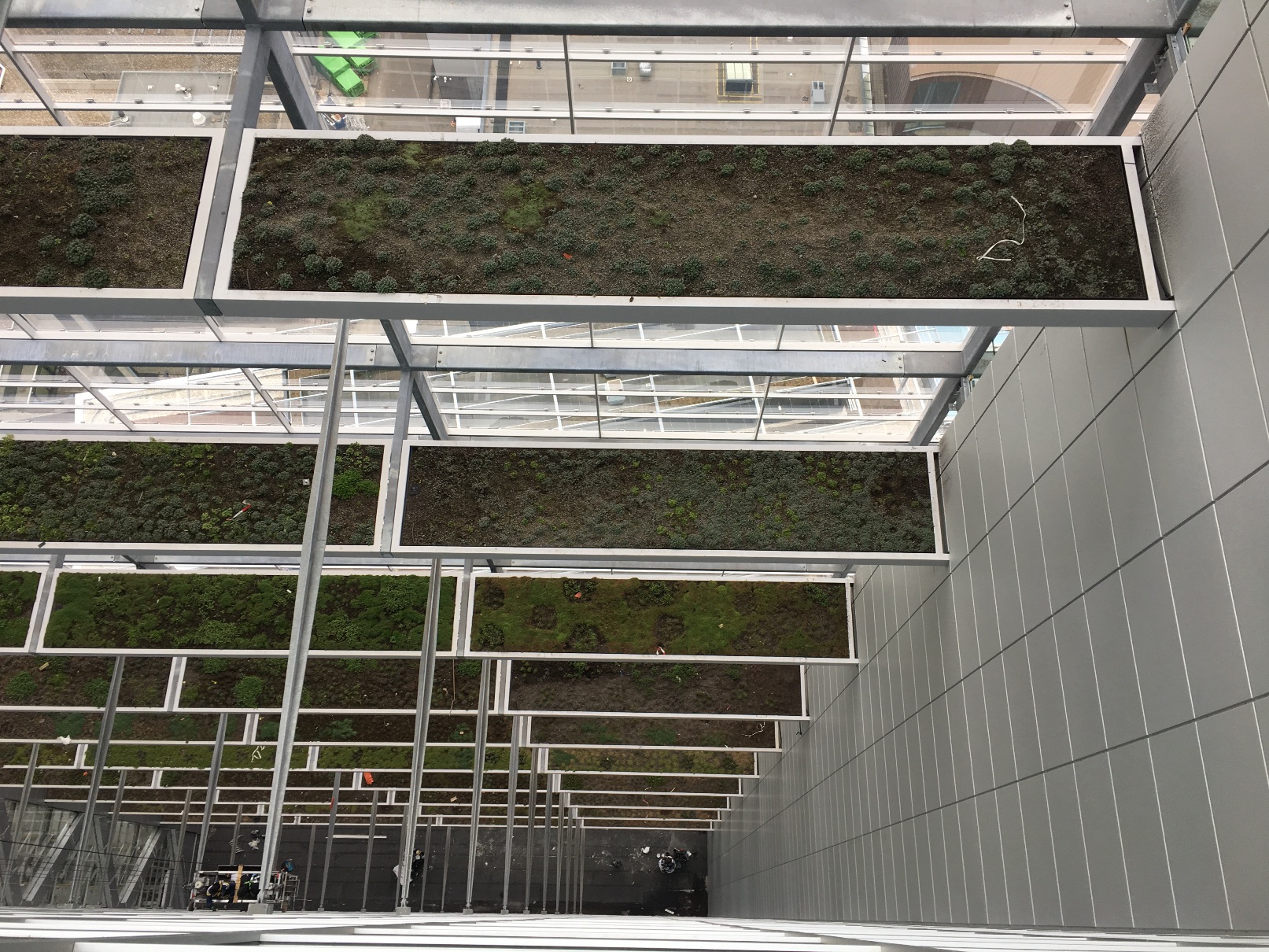 The EPO is the largest international organisation in the Netherlands, with 3.000 employees. The new headquarters of 80.000 square meters houses approximately 1.750 employees. Underneath the building is a parking garage with two levels.
The building has been constructed with a steel structure and a lot of glass, according to the design of the well-known architects Ateliers Jean Nouvel (Paris) and Dam & Partners Architecten (Amsterdam). A special feature of the design is the large surrounding the building. The pond seems to lift the structure from its surroundings. Empoyees and visitors seem to walk through the water to reach the new entrance to the building, because the entrance is situated lower than the water level.

The photo on the left shows the double facade seen from the top.